A Journey Through Advent: Reflections on the Sunday Advent Readings
by Fr. Robert Barron
More about: Other Catholic CDs
Get the most out of Advent and Christmas by following along with Fr. Robert Barron's homilies as he unpacks these profound Scripture readings:
Advent Week 1:
– Jeremias 33:14-16, 1 Thessalonians 3:12-4:2, Luke 21:25-36
Advent Week 2:
– Baruch 5:1-9, Philippians 1:4-11, Luke 3:1-6
Advent Week 3:
– Zephaniah 3:14-18, Philippians 4:4-7, Luke 3:10-18
Advent Week 4:
– Micah 5:1-4, Hebrews 10:5-10, Luke 1:39-45
Christmas:
– Isaiah 9:1-6, Titus 2:11-14, Luke 2:1-14
Epiphany:
– Isaiah 60:1-6, Ephesians 3:2-6, Matthew 2:1-12
Customer Comments:
Soon!
Yes! I'd like to order…
A Journey Through Advent: Reflections on the Sunday Advent Readings
by Fr. Robert Barron
Other Recommended Titles
Praying the Rosary Like Never Before
Dr. Edward Sri
What Every Couple Should Know About Marriage and Prayer
Archbishop Fulton J. Sheen
The Year of Faith
Dr. Michael Barber
Understanding The Lord's Prayer
Dr. Scott Hahn
Heroic Witnesses
Sr. Maria Stella
Catholic Teaching on Marriage and Annulments
Bishop Joseph Perry
Who Do You Say That I am
Fr. Robert Barron
Why Is There Hell? What You Should Know About It!
Dr. Scott Hahn
An Invitation to Consider the Catholic Faith
Fr. Francis Peffley
A Pastor's Wife's Journey Home
Kimberly Hahn
Ordering
Click on the image below to order (Catholic CD or Catholic MP3):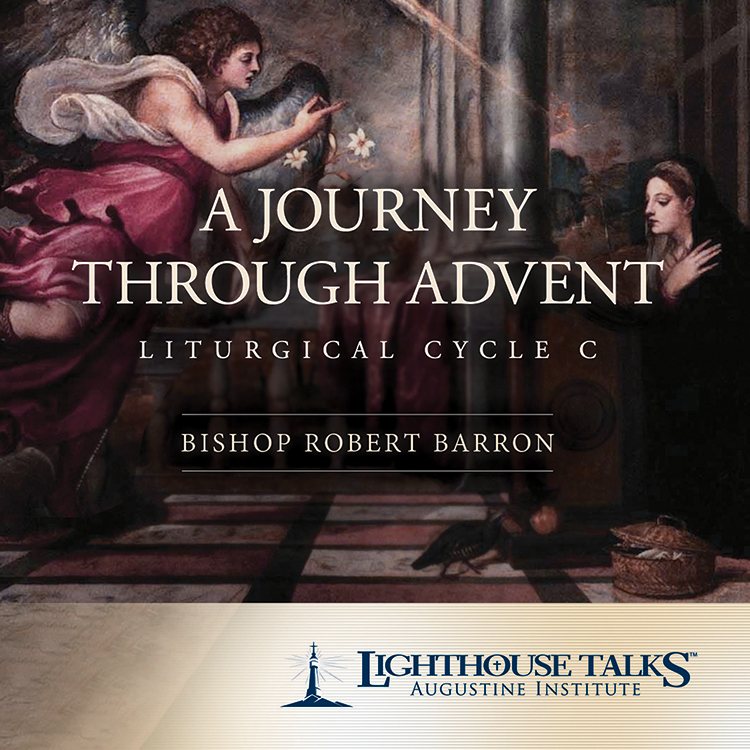 QR Code
Scan Code below:

Bible Readings
Advent Week 1:
– Jeremias 33:14-16
[14] Behold the days come, saith the Lord, that I will perform the good word that I have spoken to the house of Israel, and to the house of Juda.
[15] In those days, and at that time, I will make the bud of justice to spring forth unto David, and he shall do judgment and justice in the earth.
[16] In those days shall Juda be saved, and Jerusalem shall dwell securely: and this is the name that they shall call him, The Lord our just one.
– 1 Thessalonians 3:12-4:2
[12] And may the Lord multiply you, and make you abound in charity towards one another, and towards all men: as we do also towards you,
[13] To confirm your hearts without blame, in holiness, before God and our Father, at the coming of our Lord Jesus Christ, with all his saints. Amen.
– to –
He exhorts them to purity and mutual charity. He treats of the resurrection of the dead.
[1] For the rest therefore, brethren, we pray and beseech you in the Lord Jesus, that as you have received from us, how you ought to walk, and to please God, so also you would walk, that you may abound the more.
[2] For you know what precepts I have given to you by the Lord Jesus.
– Luke 21:25-36
[25] And there shall be signs in the sun, and in the moon, and in the stars; and upon the earth distress of nations, by reason of the confusion of the roaring of the sea and of the waves;
[26] Men withering away for fear, and expectation of what shall come upon the whole world. For the powers of heaven shall be moved;
[27] And then they shall see the Son of man coming in a cloud, with great power and majesty.
[28] But when these things begin to come to pass, look up, and lift up your heads, because your redemption is at hand.
[29] And he spoke to them in a similitude. See the fig tree, and all the trees:
[30] When they now shoot forth their fruit, you know that summer is nigh;
[31] So you also, when you shall see these things come to pass, know that the kingdom of God is at hand.
[32] Amen, I say to you, this generation shall not pass away, till all things be fulfilled.
[33] Heaven and earth shall pass away, but my words shall not pass away.
[34] And take heed to yourselves, lest perhaps your hearts be overcharged with surfeiting and drunkenness, and the cares of this life, and that day come upon you suddenly.
[35] For as a snare shall it come upon all that sit upon the face of the whole earth.
[36] Watch ye, therefore, praying at all times, that you may be accounted worthy to escape all these things that are to come, and to stand before the Son of man.
Author: Faithraiser.Net
This author has published 463 articles so far. More info about the author is coming soon.