Title: Confession by Fr. Larry Richards
Based upon his proven and powerful parish mission presentation, Fr. Larry Richards' talk on Confession has become the #1 talk in North America dealing with one of the Catholic Faith's most misunderstood Sacraments. He is riveting, honest, very human, often touchingly gentle, and yes, even humorous, and provides listeners with hope for a closer, healing relationship with Jesus Christ.
Yes! I'd like to order…
Confession
Catholic CD or Catholic MP3 by Fr. Larry Richards
Note:
Specify preferred "Media Type" (CD or MP3), the "Quantity" and then
click on "Add To Cart" button.
You will have Instant Access if you order the MP3!
Customer Comments
"I re-evaluated my entire way of living because it made me realize that I was not as close to God as I thought!"
– Brandy – Arlington, VA
"I intend to use this with high school students in our parish Religious Education program!"
– Claire – Wilmington, VT
Other Recommended Titles:
The Mass Explained
Fr. Larry Richards
The Truth
Fr. Larry Richards
The Healing Power of Confession
Dr. Scott Hahn
Seven Reasons to be Catholic
Dr. Peter Kreeft
Becoming The-Best-Version-of-Yourself
Matthew Kelly
Anger and Forgiveness
Deacon Dr. Bob McDonald
15 Things to Do in the Midst of Suffering
Jeff Cavins
Seven Deadly Sins Seven Lively Virtues
Fr. Robert Barron
How to Bring Fallen Away Catholics Back
Dr. Scott Hahn
The Seven Levels of Intimacy
Matthew Kelly
Related Customized Products
1. Prayer of Contrition Rack Card
2. Prayer to be Freed of the Seven Deadly Sins Rack Card
3. Customized Poster: Springtime of the Soul Custom Poster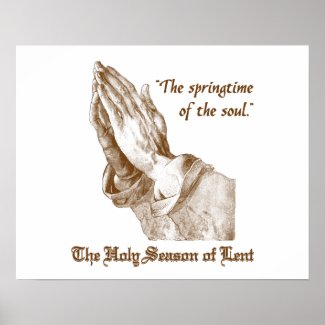 4. More Customized Products for the Holy Season of Lent
Mobile Users: Scan QR Code Below…
Author: littlerock
This author has published 77 articles so far. More info about the author is coming soon.