Power In Prayer
by Sister Mary Gabriel
Club Release Date: Truth Be Told Young Adult Download Club – April 2013
Listen as Sister Mary Gabriel, Novice Director for the Sisters of Life, speaks to college students about the transforming power of prayer at the Seek 2013 conference presented by FOCUS. Drawing on personal experience and her lively faith, Sister encourages all of us to rededicate ourselves to growing in relationship with Christ through a life of joyful prayer.
Yes! I'd like to order…
Power In Prayer
Availability: Catholic CD or Catholic MP3 by Sister Mary Gabriel
Customer Comments:
"I learned more in this talk than I ever could have imagined."
– Cindy- Arizona
"Her explanation of prayer shows how it simply needs to be a relationship of love with God."
– Kevin- Dallas, TX
"Just downloaded this on my iPod. In the preview it sounded brilliant and was totally worth the download!"
– Donna
"I really liked this talk and I really love hearing all these talks from Lighthouse Catholic Media. Thank you for your inspiring messages. May God always bless all of you in your important ministry."
– Anahi
"An awesome talk on prayer from a very cool "sister" who is obviously filled with joy and humor. Wish I had a sister like that teaching me when I was in school! She would have changed my life!"
– Julie- Sterling, VA
Other Recommended Titles:
Discerning God's Will
by Fr. Larry Richards
Contemporary Sainthood
by Mark Hart
Love Hurts: The Truth Behind Redemptive Suffering
by Matthew Leonard
We Must Go Out: the Sacrament of Confirmation
by Fr. Michael Schmitz
Confession
by Fr. Larry Richards
Angels Explained: What You Should Know About the Nine Choirs
by Dr. Mark Miravalle
Pray Like a Saint
by Matthew Leonard
Ordering
Click on the image below to order Catholic MP3 Download: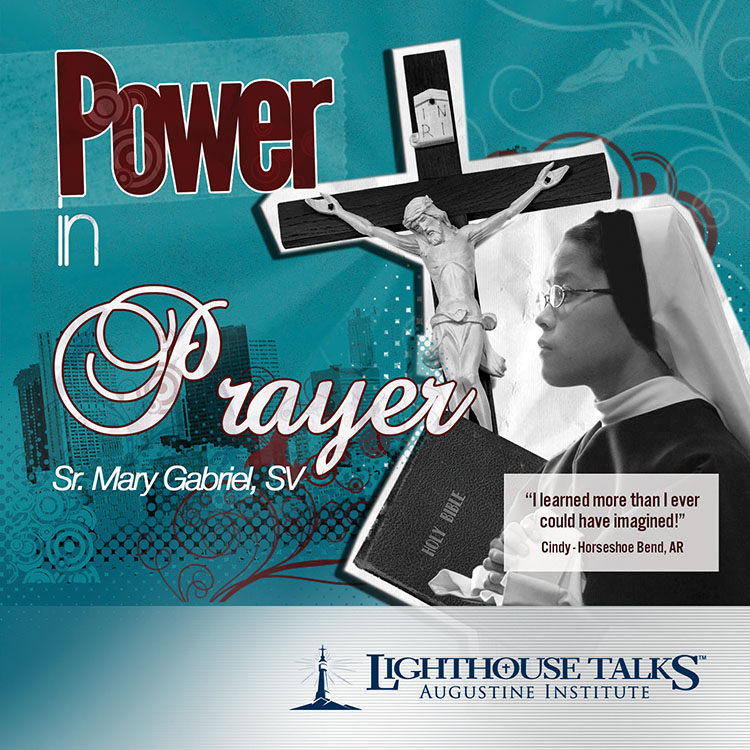 -OR-
Subscribe to the Truth Be Told Club Now!
More details here.
Author: Faithraiser.Net
This author has published 478 articles so far. More info about the author is coming soon.