Title: Seven Deadly Sins Seven Lively Virtues by Fr. Robert Barron
Released as part of the CD of the Month Club: February 2010
Join noted Professor of Theology and author, Fr. Robert Barron, in this revealing presentation as he sheds light on the Seven Deadly Sins — those great spiritual blocks that inhibit our relationship with God and others — and the antidote to them, the Seven Lively Virtues! Fr. Barron uses Dante's Divine Comedy to expose these sinful patterns in our lives and show how they are effectively counteracted by the cultivation of virtue through the development of the gifts of the Holy Spirit.
This fascinating journey shows the path that God has designed to lead us to health, happiness and holiness.
Yes! I'd like to order…
Seven Deadly Sins Seven Lively Virtues
Catholic CD or Catholic MP3 by Fr. Robert Barron
Note:
Specify preferred "Media Type" (CD or MP3), the "Quantity" and then
click on "Add To Cart" button.
You will have Instant Access if you order the MP3!
Customer Comments
"Absolutely wonderful! I love how Fr. Barron gives practical ways to use the information he's presenting."
– Nancy – Warroad, MN
"This CD is going to stay in my CD player in my car for a long time! Great advice on how to defeat the deadly sins in our lives."
– Ann Marie – Rock Hill, SC
Other Recommended Titles:
The Healing Power of Confession
Dr. Scott Hahn
Becoming The-Best-Version-of-Yourself
Matthew Kelly
The Seven Levels of Intimacy
Matthew Kelly
Seven Reasons to be Catholic
Dr. Peter Kreeft
Confession
Father Larry Richards
Anger and Forgiveness
Deacon Dr. Bob McDonald
15 Things to Do in the Midst of Suffering
Jeff Cavins
How to Get the Most Out of Mass
Dr. Scott Hahn
Raising Amazing Children (previously "Building Better Families")
Matthew Kelly
Following the Call of Christ Biblical Stories of Conversion
Fr. Robert Barron
Related Customized Products
1. Prayer of Contrition Rack Card
2. Prayer to be Freed of the Seven Deadly Sins Rack Card
3. Customized Poster: Springtime of the Soul Custom Poster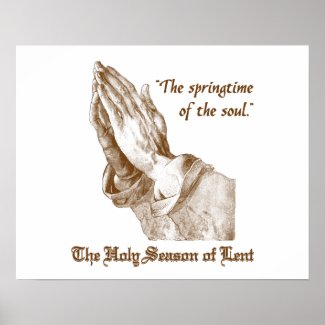 4. More Customized Products for the Holy Season of Lent
Mobile Users: Scan QR Code below…
[qrcode codeID=27]
Author: Alan
This author has published 43 articles so far. More info about the author is coming soon.