Title: The Passion of Christ In Light of the Holy Shroud of Turin by Fr. Francis Peffley
Release Info: CD of the Month Club: March 2009
The Holy Shroud of Turin was called the greatest relic in Christendom by Pope John Paul II. In fact, the Shroud is the most studied scientific object in the entire world. Fr. Francis Peffley presents new and detailed scientific and medical evidence for the authenticity of the Holy Shroud. This presentation brings greater clarity as to the depth of the agony of our Lord's sorrowful Passion, which he voluntarily took on for love of us.
Yes! I'd like to order…
The Passion of Christ In Light of the Holy Shroud of Turin
Catholic CD or Catholic MP3 Download by Fr. Francis Peffley
Note:
Specify preferred "Media Type" (CD or MP3), the "Quantity" and then
click on "Add To Cart" button.
Order the MP3 for Instant Access!
Customer Comments:
"This brought me face to face with the intense suffering of Jesus and inspires me to live my life much more deeply committed to Him."
– Phyllis – Williston, VT
"Fr. Peffley answered ALL the questions I had about the shroud. After listening to this presentation, I came away with a much deeper love for Christ's Love for us on the Cross."
– Aaron – Elburn, IL
Other Recommended Titles
The Truth
Fr. Larry Richards
Glimpses Along The Way of the Cross
Fr. James P. Shea
The True Meaning of Easter
Archbishop Fulton J. Sheen
Seven Reasons to be Catholic
Dr. Peter Kreeft
Discovering the Biblical Significance of Mary
Dr. Scott Hahn
Three Days That Changed the World
Father Hector R.G. Perez
Becoming The-Best-Version-of-Yourself
Matthew Kelly
Unlocking the Book of Revelation
Dr. Michael Barber
The Face of God
Blessed Mother Teresa
The Fourth Cup
Dr. Scott Hahn
Related Customized Products
1. Prayer of Contrition Rack Card
2. Prayer to be Freed of the Seven Deadly Sins Rack Card
3. Customized Poster: Springtime of the Soul Custom Poster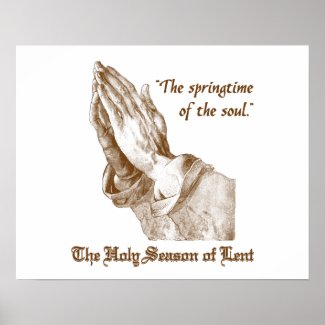 4. More Customized Products for the Holy Season of Lent
Mobile Users: Scan QR Code below
[qrcode codeID=29]
Author: Alan
This author has published 43 articles so far. More info about the author is coming soon.