Title: The Saving Power of Divine Mercy by Fr. Jason Brooks, L.C.
Pope John Paul II said that Divine Mercy is THE message for the third millennium and God's gift to our time. There is nothing that mankind needs more than Christ's Divine Mercy. To help us avail ourselves of that loving mercy, Fr. Jason Brooks, L.C. focuses on what we know of God's Mercy, our response to His Love, how we can become merciful to others, and how to become apostles of mercy.
Bonus: At the end of this presentation, the Divine Mercy chaplet is led by Fr. Francis Peffley, Mark Forrest – an Irish tenor, and Muriel Forrest.
Yes! I'd like to order…
The Saving Power of Divine Mercy
Catholic CD or Catholic MP3 by Fr. Jason Brooks, L.C.
Note:
Specify preferred "Media Type" (CD or MP3), the "Quantity" and then
click on "Add To Cart" button.
You will have Instant Access if you order the MP3!
Customer Comments:
"Wow! A much needed message full of hope and encouragement for all souls cut off from God through sin. A promise of mercy from our Savior. Jesus, I Trust in You!!"
– Consuelo – Wichita, KS
"Fr. Brooks speaks with enthusiasm and wisdom; he loves sharing God's message as much as I enjoyed listening. Thank you for this work."
– Joe – Dickinson, ND
Other Recommended Titles:
The Healing Power of Confession
Dr. Scott Hahn
Praying the Rosary Like Never Before
Dr. Edward Sri
Seven Reasons to be Catholic
Dr. Peter Kreeft
The Holy Rosary
Matthew Arnold
The Face of God
Blessed Mother Teresa
Anger and Forgiveness
Deacon Dr. Bob McDonald
Why Is There Hell? What You Should Know About It!
Dr. Scott Hahn
Becoming The-Best-Version-of-Yourself
Matthew Kelly
Unlocking the Book of Revelation
Dr. Michael Barber
15 Things to Do in the Midst of Suffering
Jeff Cavins
Related Customized Products
1. Prayer of Contrition Rack Card
2. Prayer to be Freed of the Seven Deadly Sins Rack Card
3. Customized Poster: Springtime of the Soul Custom Poster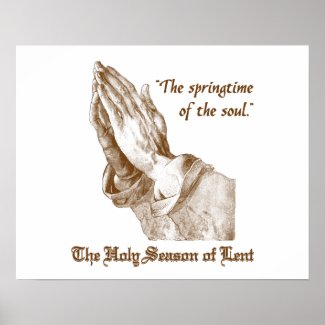 4. More Customized Products for the Holy Season of Lent
Mobile Users: Scan QR Code Below…
Author: littlerock
This author has published 77 articles so far. More info about the author is coming soon.