We Must Go Out: the Sacrament of Confirmation
by Fr. Michael Schmitz
Presented by Lighthouse Catholic Youth: It is through the Sacrament of Confirmation that a Catholic is fully initiated into the Church. Why then do so many newly confirmed Catholics never come back? In this talk, Fr. Mike Schmitz addresses this concerning trend in the Catholic Church with honesty, energy, and humor. Focusing on the true nature of Confirmation, Fr. Mike challenges ALL Catholics to see this sacrament not as a "graduation" from the Church, but as a commissioning by the Holy Spirit to go out into the world and proclaim the Gospel.
Yes! I'd like to order…
We Must Go Out: The Sacrament of Confirmation
Catholic MP3 by Fr. Michael Schmitz
Customer Comments:
"I wish I had heard this talk before I was confirmed."
– Chris, LA
"Amazing! Fr. Schmitz has powerful insights into such a beautiful sacrament."
– Marian, OH
"I can't wait for the students in my confirmation class to hear this. This talk makes complex theology easily understandable."
– Deacon Bob, TN
"This talk is really good. You're right, Fr. Schmitz does a fantastic job of explaining the Sacrament of Confirmation and making it relevant and practical for our lives. This talk is just the right balance of humor, catechesis, and relevancy."
– Angela, Virgina Beach, VA
"Fr. Mike does a wonderful job of explaining Confirmation, something often misunderstood, in a way that pinpoints the call of every Catholic and will inspire those who hear it to put their faith into action."
– Jason, Beaver, PA
"Praise God for this energetic, engaging talk on Confirmation!!!"
– Cheryl, Ontario, CN
"This Talk is unbelievable! Fr. Mike truly has a gift for taking these really important topics and presenting them in such a way that easy to understand. WE MUST GO OUT is no exception, this talk changed the way I approach my own Confirmation."
– Steve, IL
"Fr. Michael Schmitz has a true gift of bringing the Gospel to life for both the youth and the not so young. This talk is a must for all of us preparing for Confirmation this Easter!"
– Nelson, ID
Other Recommended Titles:
Relativism
Chris Stefanick
The Mass Explained
Fr. Larry Richards
Why Do Women Do That?
Lisa Cotter
Jesus Is…
Fr. Michael Schmitz
True Worship
Fr. Michael Schmitz
Shameless: Seeing Yourself as God Sees You
Jeff Cavins
Catholic Teaching on Marriage and Annulments
Bishop Joseph Perry
God of My Past, God of My Future
Mark Hart/Matt Smith
From Love, By Love, For Love
Fr. Michael Schmitz
Called Onward
Sam Sharpe/Chase Hilgenbrinck
Ordering
Click on the image below to order Catholic MP3 Download: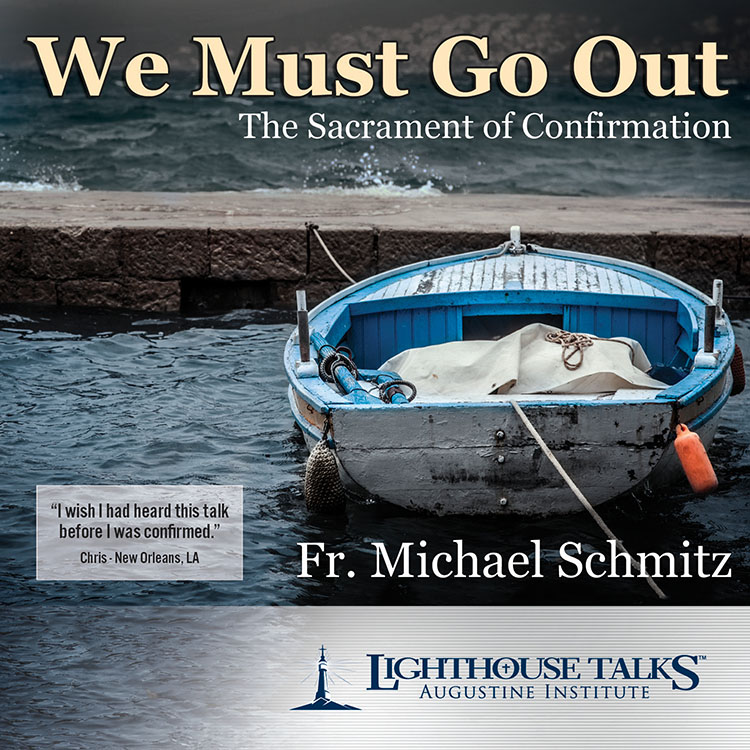 -OR-
Subscribe to the Truth Be Told Club Now!
More details here.
Author: Faithraiser.Net
This author has published 473 articles so far. More info about the author is coming soon.